Ordination +Benefits
Ordination Essentials Includes the following: Ordination Certificate, Minister Badge, $5 donation to 1 of 4 charitable organizations, Choice of hat or T-Shirt, online ministerial resources
Membership + Benefits
Your choice of t-shirt or hat and $3 of your purchase to 1 of 4 causes. T-shirts are charcoal and black heather. Please note women's sizes run small. If you are women size 12 or more I would opt for the hat.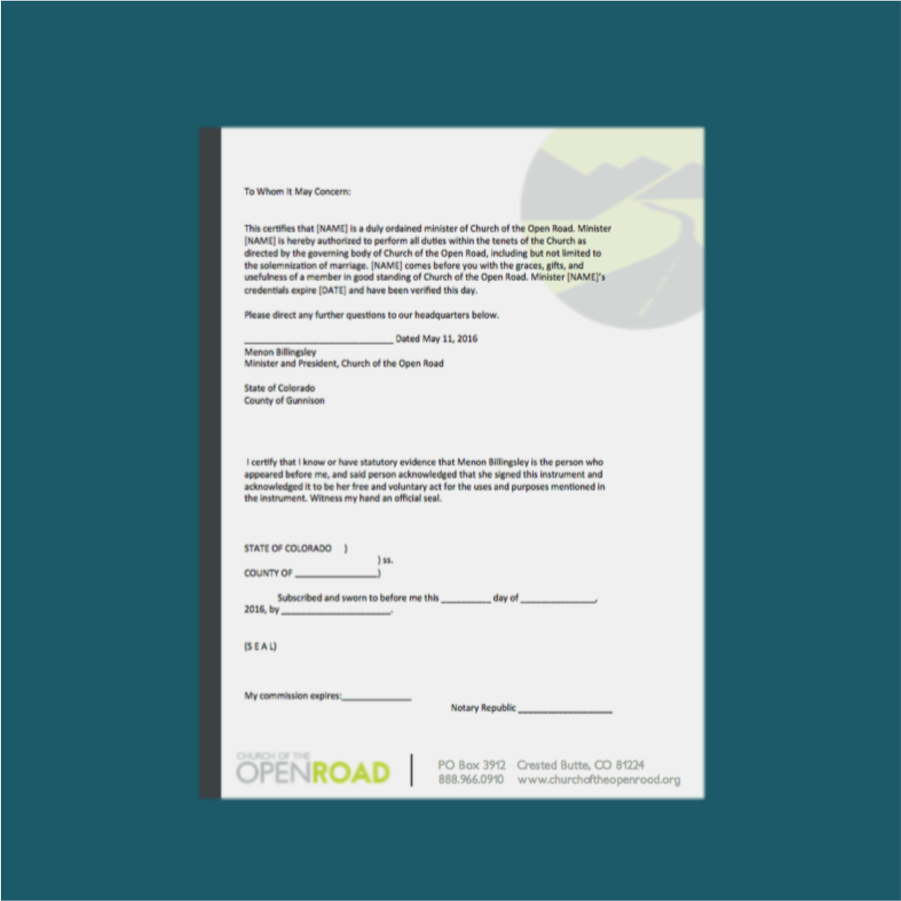 Letter of Good Standing
Some states require ministers to provide a letter of good standing from their affiliated religious organization. Reference our "What Now" page for basic guidance and contact the county in which the ceremony will take place for specific requirements.
Just Gear | Shirt
The women's shirt sizes run a bit small. If you are over a size 12 you may want to opt for the hat.